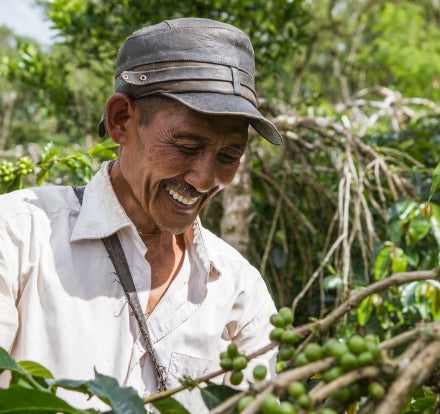 Our value to our customers — from small start-ups to the largest global brands – is in our personal relationships with hundreds of organic family farmers around the world. Our expertise in quality control and flavor formulation makes us your trusted partner in developing any food product. Because we have access to every step in the supply chain – from sourcing organic seed and growing the crop, to the transportation, manufacturing and distribution of the ingredient – we have the ability to provide unprecedented and consistent quality.

At High Quality Organics, our mission is to bring our customers the highest quality, and safest, food possible. We go the extra mile to make certain that all of our products are 100% Ready-to-Eat.
What is Ready to Eat?
The FDA defines Ready-to-Eat (RTE) foods as one "for which it is reasonably foreseeable that the food will be eaten without further processing that would significantly minimize biological hazards". This means that RTE products should be in edible form without any additional preparation steps to achieve food safety. Due to the occurrence of foodborne illness cases and outbreaks raising concerns, RTE products give customers a sense of reassurance knowing that further and safer preventative measures have been taken.. RTE allows us to not only provide our customers with a high quality product, but a safe one.

How HQO is compliant with the Food Safety Modernization Act (FSMA)
Following the FSMA guidelines we have implemented programs created for preventing and anticipating any potential threat to food safety. The Hazard Analysis and Critical Control Point (HACCP) is a food safety protocol that we use here at HQO. This program is defined as the process of collecting and interpreting information on hazards, and the conditions that lead to them, to decide which are significant for food safety. The idea is to prioritize hazards — biological, chemical or physical — and monitor and control these hazards during the production of our products.

Because HQO is 100% Organic, we have a limited number of tools that help us eliminate pathogens. We use natural methods such as thermal treatments, that use steam to kill pathogens while maintaining the products' flavor compound, and visual aspect. We eliminate room for pathogens to infect our facilities by keeping a sanitation program in place. Our sanitation program consists of ATP test environmental monitoring, which is a rapid test method used to quickly access the cleanliness of surfaces. Our facility is swabbed daily, testing random areas of our facility like doorknobs, doorways, walls, forklift, etc., where during the normal course of the day our operators come into contact with.

We analyze everything that comes into our facility and ensure the proper documentation matches with the product. Once the product we receive is treated, we will then conduct a full microbial scan; these results are tested for microbes by a 3rd party lab to confirm the treatment was successful. If our suppliers don't have access or resources to get these treatments done, we take care of it for them and send it to a lab ourselves. Aside from these practices, HQO conducts annual training on FSMA Compliance. HQO Team Members in all areas of our manufacturing process are trained on what regulations are in place, and the actual procedures we conduct. By providing the proper testing and documentation, we make sure our customers receive the highest quality product possible while ensuring safety and cleanliness.

Manufacturing
Located in Reno, Nevada, HQO has a full milling and blending facility. With six active bays, consisting of a variety of different types of mills, HQO can perform in-line sift and metal checks along with grinding to various cut sizes.
We also have several different sizes and types of blenders, where we can create a wide variety of lower-mesh, herb and spice blends, to higher-mesh, fine power blends.
Certifications

We are dedicated to supplying our customers with the highest quality, certified products. This includes: USDA Organic, Orthodox Union Kosher, Fair Trade Certification, Safe Quality Food Institute Certification (SQF), Hazard Analysis and Critical Control Points (HACCP), Quality Assurance International (QAI). We are members with the American Spice Trade Association (ASTA), as well as the International Federation of Organic Agriculture movements (IFOAM).